Until Harmony
Book 6 of the Until Him/Her Series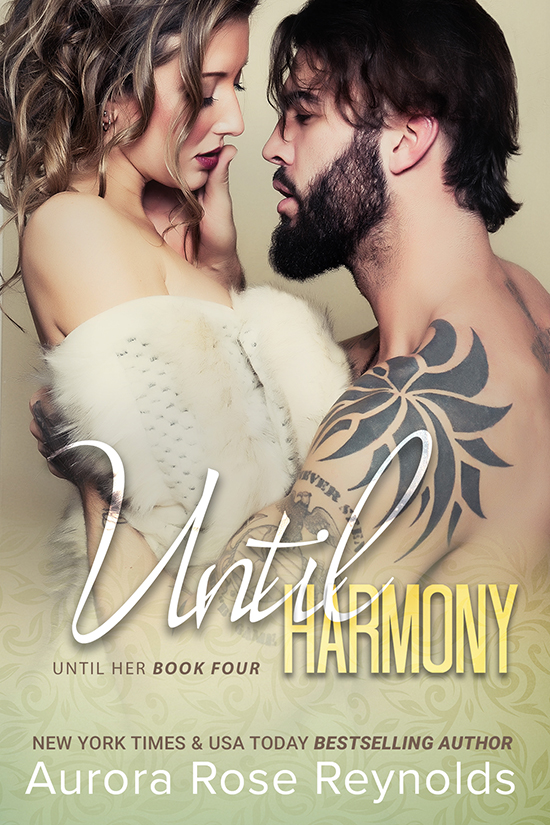 Harmony Mayson isn't the kind of girl to take unnecessary risk, but after meeting Harlen MacCabe, she starts to wonder if maybe she should be. The more time she spends with the wild and free biker, the more she starts to crave the freedom he gives her… And even more, she starts to crave him.
Harlen lives his life on his own terms. After losing both his parents at an early age to a robbery gone bad, he knows how precious life is, and he's determined to get as much out of it as he can. When he runs into the beautiful Harmony and finds out she's moving to town, he knows it's time to take his shot. She thinks he only wants to be friends, but she couldn't be more wrong.
What Harmony and Harlen don't know is that their time might be cut short. Revenge is in the air, and someone won't stop until a debt is settled.